WHAT ARE THE BENEFITS OF CRYOTHERAPY IN WELLNESS?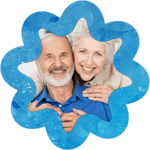 Reaching a state of satisfaction and fulfillment with oneself is one of the most desired goals by most people.
Feeling satisfied and happy with life implies a series of aspects which must be covered. Some of the aspects are: psychophysiological health or well-being, feeling in harmony with oneself and with the environment perceiving emotional stability and achieving personal and social fulfillment.
The effects of cryotherapy on the well-being of the human being can help in this aim. You get to achieve an improvement at several levels: health, physical appearance and mood. This will give us a good dose of optimism and will increase our quality of life.
Cryotherapy in wellness involves the release of endorphins, increases the energy level and reduces stress. It generates a relaxing and refreshing effect. Insomnia, stress, anxiety and depression issues improve.